CIS



We recommend you to use this world source of OSH information
www.ilo.org/cis





OSH-BHP



We recommend also: The Polish OSH literature database OSH-BHP
– in English
www.ciop.pl/7302.html




The International Occupational Safety and Health Information Centre CIS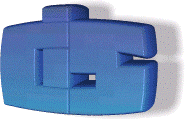 has been operating since 1959 within the framework of the International Labour Organisation (ILO) in Geneva, fulfilling the role of a worldwide information centre, collecting and disseminating literature about occupational safety and health, protection against accidents and occupational diseases, ergonomics, environmental engineering and many other related areas.

The CIS Centre in Geneva has organised a network of about 155 National, Collaborating and Regional CIS Centres, in more than 100 countries on all continents. In 2004 the first Regional CIS Centre was organised. The network of CIS Centres constitutes a worldwide OSH information system.



The International CIS Centre http://www.ilo.org/cis
Collects relevant literature on occupational safety and health and related areas

Operates an information service

Promotes OSH information, among others on its website

Develops computer databases

Organises conferences and training

Organises the international network of National, Collaborating and Regional CIS Centres and cooperates with them

In Poland, the role of the National CIS Centre is fulfilled by the Central Institute for Labour Protection - National Research Institute


The tasks of the Polish National CIS Centre include:
Dissemination of information and publications acquired from CIS network

Supply of information to the CIS Centre in Geneva on Polish literature and events in the area of occupational safety and ergonomics to be included in the information sources

Dissemination of information on the activities and publications of the CIS Centres

Spreading information received from the network of CIS Centres

Cooperation with the CIS information network

Intermediation between the national users of information and the CIS Centre in Geneva and other countries

The Polish National CIS Centre collects, stores and distributes information materials prepared by the International Labour Office ILO, the International CIS Centre and the National Centres. This includes magazines and bulletins, databases, programmes of activities, information on the latest publications, as well as schedules of courses and conferences.

The National CIS Centre promotes the publications of the International CIS Centre, including the ILO Occupational Safety and Health Encyclopaedia.

It also makes accessible among others the CISILO/CISDOC database that has been developed by the CIS Centre in Geneva, as well as the CISDOC-TEXT database, containing the full content of documents (up to 150 pages), excerpts of which are contained in the CISDOC database.



WE RECOMMEND:


28 APRIL 2013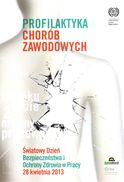 28 April 2013
(ILO) - World Day for Safety and Health at Work
(ITUC) - International Commemoration Day for Dead and Injured Workers


28 APRIL 2012

28 April 2012
(ILO) - World Day for Safety and Health at Work
(ITUC) - International Commemoration Day for Dead and Injured Workers